Coming Soon !
Last Update: January 07, 2020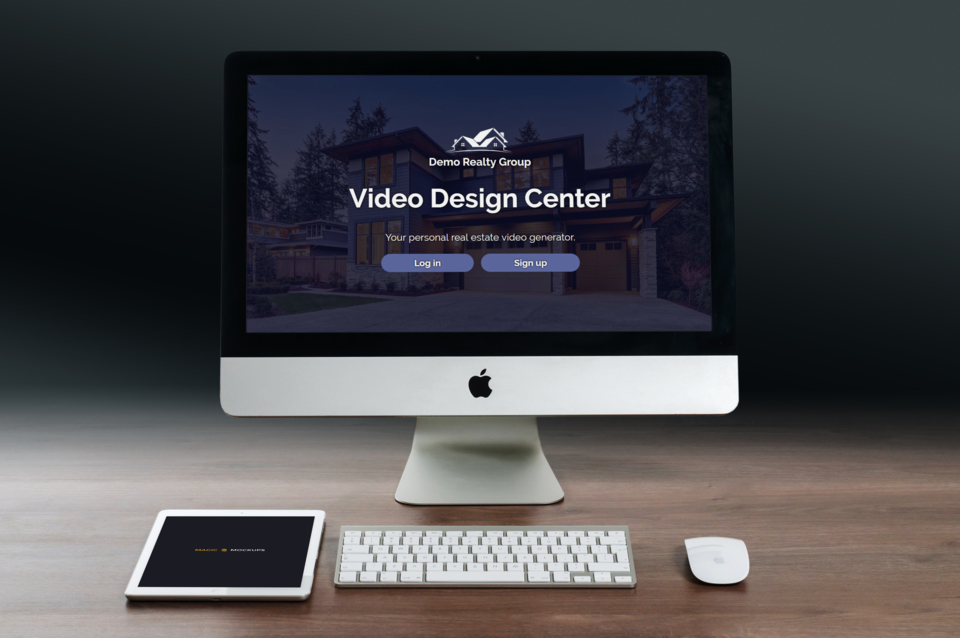 The Video Design Center is a online video creation tool, customized to your branding and built to serve the needs of real estate offices and teams. Its goal is to speed up the video creation process, by offering automatic video creation tools to your agents.
Creating quality videos can be a huge waste of time for your agents. With the Video Design Center they can leverage the effectivness of video marketing without spending countless hours trying to create professional looking videos.
Simplifying video marketing for you.
Powerfully-simple features let you concentrate on your business — not video technology.
Agents have their own account

Agents can create their own account, populate their personal profile with various headshots and contact details. These personal profiles can then be automatically applied to the videos they create.

Branded to your office.

Your office brand is applied to the entire design center. With your logo and brand colors. A decated graphic designer is available to setup the branding of your entire video design center.

Automatic MLS# to Video

The MLS# to Video is the feature agents appreciate the most on AgentCut. It is fully available in all design centers, and can be configure to extract data from various sources like your MLS, website or IDX feed.

Easy sharing with hosted videos

All videos generated with your design center are fully hosted. Agents can easily share their videos by email using a hosted video link. Video links are kept live for as long as your account is active.

Monitor what agents are generating

Users with admin privileges can review all the videos generated in the Video Design Center. Detailed stats about hosted video views are also available.

Unlimited downloads and projects

As opposed to single agent subscriptions on AgentCut, the Video Design Center has no limitation on the number of video downloads and projects a user can have.

Support help desk included

You don't have to provide support or training to your agent. Our support team is available to answer any questions your agents might have about the product.

Maintained and fully hosted

Hassle free setup and monitoring of your application. We handle the entire setup.
Includes a multiseat license for up to 20 agents.
Live Demo Access
Please contact-us to test drive a working live demo.
Pricing
Includes all the above features, full branding and customizing setup and support for 20 agents accounts.